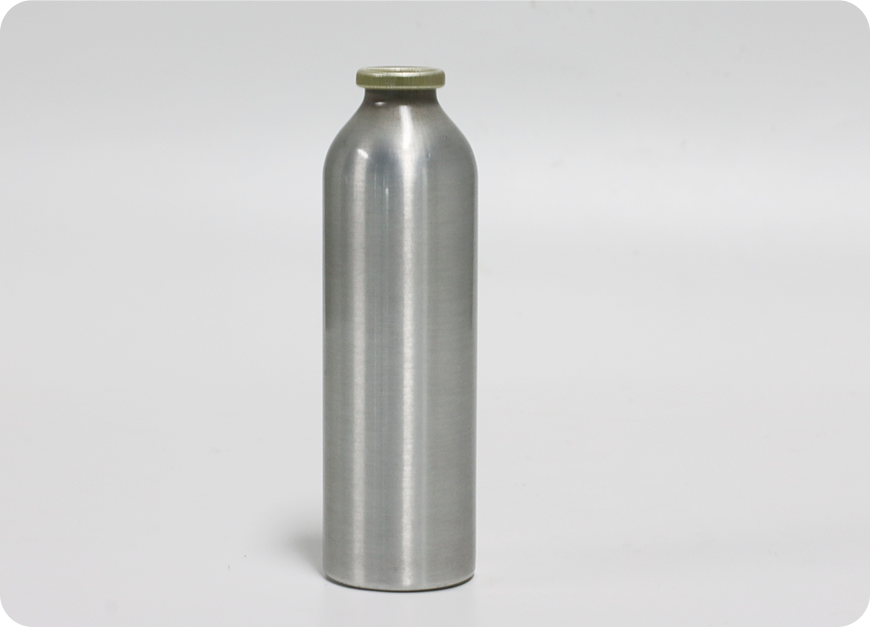 Design Service :
we can offer artwork design and engineering services, and different bottle shapes and printing designs can be customized as per your request.
Material: 99.7% Pure Aluminum
Capacity: From 15ml to 700ml
Mouth: 20mm & 25.4mm
Coating: Food grade epoxy resin
Printing: Offset printing,1-9 colors
Aluminum Disinfectant Packaging
As people pay more and more attention to public health, demand for certain products is rightly on the rise.
Both sanitizers and disinfectants are both being touted as necessities.
Generally, the disinfectant bottles on the market are packaged in plastic bottles. As people's demand increases, the earth's capacity for plastic products is getting lower and lower.
EBI has launched a new aluminum disinfectant bottle, bottle recovery rate up to 99.99%. 
We have gone through a lot of tests, and the inner coating of the bottle will not react with the disinfectant water, it is safe and reliable.
PROVEN TECHNIQUES FOR SAFETY-NO LEAKAGE
We have proven techniques to ensure the safety of aerosol cans for special markets requirements.
As for the mouth of the aerosol cans, we can make the secondary machining on the curl, to makeit more flat than usual design, it can enhance the tightness matching with the valve.
For aluminum oxygen cans, i will require much higher pressure. The thickness is .3-0.5 mm for normal aluminum aerosol cans, and the deformation pressure is 14-18 bars, we can make the aerosol can in wall thickness 0.6 mm to improve the deformation pressure to be 25-32 bars, which can be widely used for oxygen and fire extinguisher.
WE CAN SUPPLY ONE-STOP SOLUTION OF ALUMINUM CAN WITH ACTUATOR AND VALVE
Aerosol cans are easy to use and convenient for hundreds of products used on a daily basis. By using an aluminum aerosol can packaging for your products, you can ensure they are securely and hygienically packed -leading to a long product life. Aluminum aerosol cans are 100% infinitely recyclable, this can help your brands to be more social responsible and good to our earth.
Aluminum aerosol cans can be used widely for personal care, health care, household products, cosmetics, and pharmaceuticals. Our R&D team is able to design and develop different shapes according to customer requirements to differentiate their products on the shelf.